Watch: Pinapaitan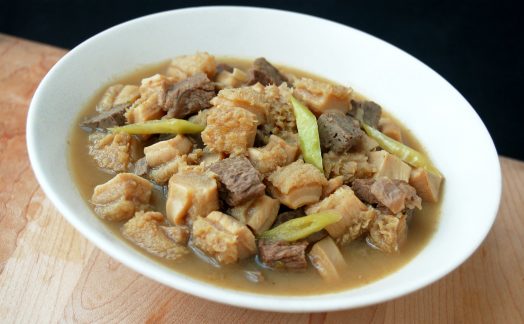 Instructions
Boil beef brisket and tripe in water until tender. Add water as needed. Drain and reserve 2 ½ cups broth.
Cut brisket and tripe into small cubes.
In a pot, add the beef tripe and the dissolved Mama Sita's Pinapaitan Mix. Bring to a boil and simmer for 5 minutes. Serve hot.
Ingredients
Mama Sita's Ilocano Pinapaitan Mix