Watch: Vegetarian Chopsuey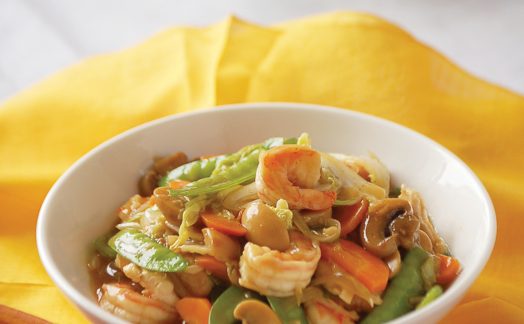 Instructions
In a heated wok, sauté the onions, chicken, and shrimps.
When the chicken is cooked, add the vegetables, the dissolved Mama Sita's Chopsuey/Pancit Canton Mix, and Mama Sita's Oyster Sauce.
Cover and cook over high heat until vegetables are done and the sauce has thickened. Add sesame oil and serve immediately.
Ingredients
Mama Sita's Chopsuey/Pancit Canton Mix, dissolved in 1 cup (250ml) water
Shrimps, peeled and deveined
Sitsaro (snow peas), stringed
Mushrooms, cut into quarters